Inbound students Study Abroad and Exchange at the University of Melbourne
Melbourne Welcome
The Melbourne Welcome program is a popular three day social program for incoming Study Abroad and Exchange (SAEX) students. The program introduces you to Melbourne's sights, sounds, history, entertainment and Australian culture with current University of Melbourne students as your guides. You'll also meet fellow Study Abroad and Exchange students and have the opportunity to make new friends before classes begin. In the past, activities have included Aboriginal heritage walks, a day on the coast learning to surf, jazz at dusk at the Melbourne Zoo, going to the footy (a truly Melburnian experience), gallery exhibitions, city and campus tours. Places usually fill up quickly.
Due to unforeseen circumstances, the Semester 1, 2018 Melbourne Welcome Program is not a residential program, i.e. accommodation will not be included. You need to arrange your own accommodation, separately. If you do not have semester long accommodation as yet, view the list of temporary accommodation options recommended by the University of Melbourne at http://services.unimelb.edu.au/housing/moving-to-melbourne/temporary-accommodation
The Semester 1, 2018 Melbourne Welcome includes activities, transport and excursions during the official part of the program and some meals.
Read what past Melbourne Welcome participants had to say
The Melbourne Welcome more than lived up to my expectations. Amazing! My host was wonderful and the activities were fun. Best part ever, so happy I had this chance to participate. Better semester already."
"It was a great deal of fun and feel as though it was an essential part of my integration into the city."
"The program included many important things and taught me about the University and the city in a fun and exciting way. The hosts were fantastic and really made everyone feel welcome and included. They provided not only logistical information but also useful information about social life around Melbourne."
"I enjoyed the variety of activities and the opportunity to meet so many lovely people. Everyone was extremely helpful. All the hosts were amazingly friendly, energetic and helped with my initial transition to Australia."
"I really enjoyed this program! It was more than what I expected. I met amazing people and glad I made so many friends."
"The program and activities were great and would have never taken the initiative to do myself. I am more confident as I didn't know anything about Melbourne previously and have a better idea of how to get around."
"The best part of the program was that you didn't feel alone and lost after having arrived in a foreign country."
"Thanks a lot for everything you have done for us and all the work, all the help and the encouraging words. Hope you do it again next year to make the beginning for those coming next semester as easy as ours."
These testimonials were taken from a post event anonymous survey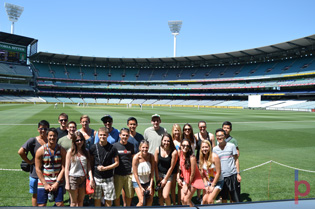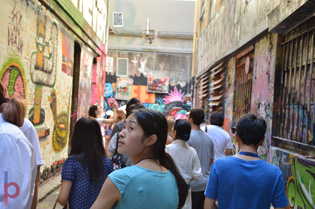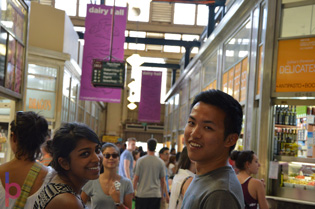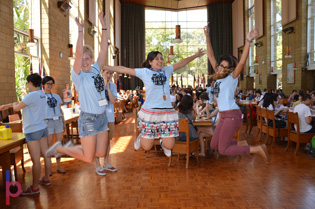 Dates and cost:
Semester 1, 2018
Monday 12 February - Wednesday 14 February, 2018
Cost: $380
Registrations Open: 10 October 2017
Registrations Close: Registrations close when places have filled up. Places are limited, so apply early to avoid disappointment.
Fee is inclusive of scheduled activities and listed meals.
When to register:
Places are limited and usually gets fully booked well before the closing date. Apply early to avoid disappointment.
You can complete your registration once nominated by your home institution and prior to receiving your acceptance from the University of Melbourne. If you do not get accepted, a full refund will be issued back to your account.
You must be 18 years old or above, attend a briefing at the start of the program and sign an acknowledgement form.
Registration process:
Complete an online registration by following the appropriate link below: one for sponsored students* and one for non sponsored students.
Fill out all required fields on the registration form (including dietary requirements).
When you have registered for the program, you will receive an automated system generated receipt.
After you register:
Further information about the program will then be provided a few weeks in advance of the program commencement date.
If you have any questions, please contact Melbourne Global Mobility by sending an email to mw-web [at] unimelb.edu.au
Sponsored Students
If you are a student from one of the educational institutes listed below, your Melbourne Welcome fees will be paid by your home institute or program provider.
Arcadia
Boston College
Brown University
IFSA - Butler
College of the Holy Cross
Cornell University**

Duquense University
Georgetown University
Fairfield University
John Hopkins University
Occidental College
The College of Wooster

The George Washington University
Tulane University
University of Pennsylvania
University of Puget Sound
University of Richmond
Villanova University
**Cornell University students: The sponsorship is only applicable to undergraduate Study Abroad students. Exchange students enrolled in Cornell University (School of Industrial and Labour Relations) that wish to participate in the Melbourne Welcome are responsible for paying the program fee themselves.
Non Sponsored Students
If you are NOT a student from any of the above educational institutions listed, please fill in this application form.
Cancellation policy
A full refund will be issued if a place is cancelled before 5 January, 2018.
There will be a 50% cancellation fee if you cancel your place from 6 January 2018 to 11 January, 2018.
Refunds will not be offered if a place is cancelled on or after 12 January, 2018.
It is your responsibility to cancel your application by email within the necessary timeframes to avoid penalties.
Payment options:
Credit card
Credit card (Visa or MasterCard) is the preferred payment method.
International bank cheque
We also accept international bank cheques. You must pay for the Melbourne Welcome program separately from other University-related payments (e.g. tuition fees, health cover and accommodation).
If you are paying by cheque, please make sure that it is:
Made payable to "The University of Melbourne"
Drawn on an Australian Bank
In Australian dollars
Remember to include your full name and application number on the back of the cheque, and send it to:
Global Mobility 
Level 3, 757 Swanston Street
The University of Melbourne
Victoria 3010
Australia
Return to the top of the page