Inbound students Study Abroad and Exchange at the University of Melbourne
Choose Australia's number one university
Study abroad or exchange is a once in a lifetime opportunity to challenge yourself, meet new friends and explore new places. The University of Melbourne provides the perfect setting for such an experience, with a rich academic and social scene on a wonderful campus.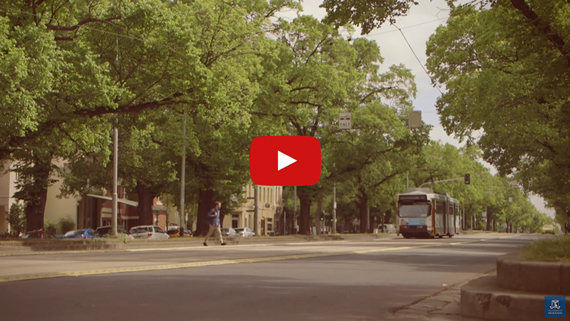 Why choose the University of Melbourne for Study Abroad and Exchange?
The University is ranked number one in Australia and number 33 in the world (Times Higher Education World University Rankings 2014-2015);
Study in the world's most liveable city, a vibrant hub of style, sport culture and fun;
Access an innovative, global curriculum let you explore current global issues taught by leading academics;
Live like a local in a Residential College or in a student apartment on campus
Meet us on your campus in Fall 2015!
Staff from the University of Melbourne will be attending Study Abroad Fairs in 2015 at the following campuses.
Enquire about our program here
Read what past Study Abroad and Exchange students had to say about why they chose to study at the University of Melbourne
"I chose the University of Melbourne because of its world-renowned education program and I also wanted to learn more about the cultural history of Australia ."
"University of Melbourne was highly renowned as the international institution with many great experts giving their lectures here. I always wanted to visit Australia so this was also an important factor to me to visit University of Melbourne which is the top university in Australia. I wanted to visit university where I could freely communicate in English."
"I knew that I wanted to go to Australia and from what I researched, Melbourne seemed like a better fit than Sydney. The focus on Culture and creative community was a big pull and did not disappoint!"
"You offered very interesting subjects and your university has such a good reputation. Moreover I've never been to Australia and always wanted to go (but not as a backpacker), so studying here seemed the perfect way to get to know Australia better and spend some time in this lovely country."