Inbound students Study Abroad and Exchange at the University of Melbourne
What's new?
There's so much happening at Melbourne Global Mobility, it's hard to keep up, from new opportunities and scholarships to events.
Student Engagement Grants now open
The 2017 Student Engagement Grants are now open! Students are able to apply for funding of up to $5,000 to support engagement activities that address an important social, economic, environmental or cultural cause. 2016 saw a diverse range of projects funded, including a medical education program in Kenya, an international collaborative art project, and a number of student-led conferences. For more information visit the Student Engagement Grants page.
April 2017
Worcester College Provost's Scholarships, Oxford
Applications are sought for a prestigious new scholarship opportunity: Provost's Scholarships, Worcester College, Univeristy of Oxford.
Worcester is seeking outstanding students in Humanities or Social Sciences in their final year of undergraduate studies who are seeking to transition into graduate style work. The program is aimed at candidates with excellent academic records and all‐round potential who will make an outstanding contribution to Worcester College and to the University of Oxford. The selection panel will be looking especially for candidates who have the vision and potential to serve the common good of humankind in future decades, in whatever walk of life.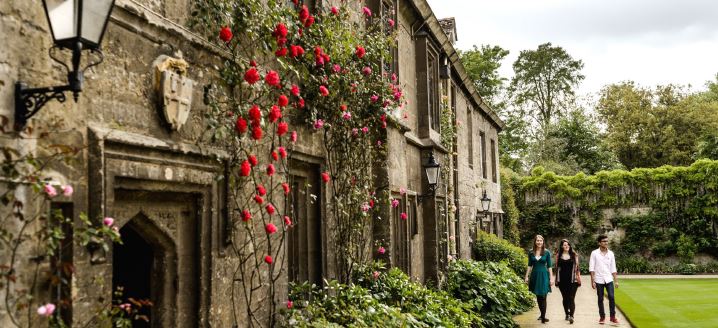 Download Overview document (149 KB pdf) for more detail. For further information contact Ms Anna Bailey baileya [at] unimelb.edu.au.
March 2017
Yale Fox International Fellowship (FIF)
University of Melbourne graduate research students can apply to complete a one-year research fellowship at Yale University in the USA for students interested in 'harnessing scholarly knowledge to respond to the world's most pressing challenges'. The Fox International Fellowship will be for one (northern hemisphere) academic year. For more information see the Yale Fox International Fellowship page on the Melbourne Global Mobility web page.
March 2017
Walter Mangold Trust Fund
Applications for funding from the Walter Mangold Trust Fund to study a modern language overseas on exchange or study abroad will open in July for semester 1, 2018 travel and in November/December for semester 2, 2018 travel. The the Other Funding Opportunities page for more information.
March 2017
U21 Global Ingenuity Challenge
The Global Ingenuity Challenge is a competition for interdisciplinary teams of undergraduate students to find solutions to real-life problems. This year's theme is 'Promoting Cultural Inclusiveness in Society'. See here for more information.
March 2017
Application Form for 2018
The application form for exchanges beginning in semester 1, 2018 will be available on Monday 20 March.
February 2017